Last Updated on February 5, 2023 by E.Pery
If you plan to replace your old fridge, there are plenty of reasons you should consider bottom freezer refrigerators. They not only give your kitchen a sleek and modern look, but they also have a layout that makes refrigerator use very convenient.
The refrigerator compartment is located in the upper section, so you do not need to bend down to pick the snacks you love or regular foods such as meat and leftovers because everything is at eye level.
Bottom freezers also have freezer drawers that help you to keep things organized and foregrounded. With a bottom freezer, you don't have to feel awful about foods that expired because you forgot you'd even bought them.
You also get to enjoy extra features that your older model did not have, such as multiple cooling systems that allow your food to stay fresher for longer.
When you buy through our links, we may earn a commission — Learn more >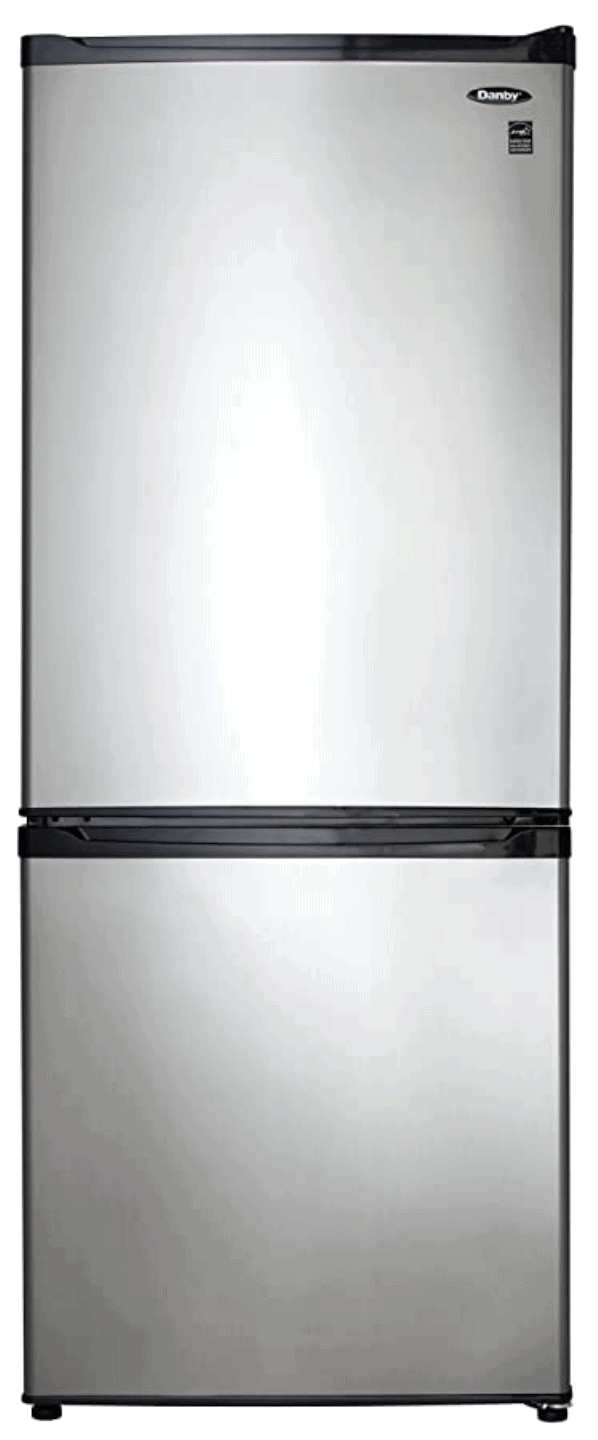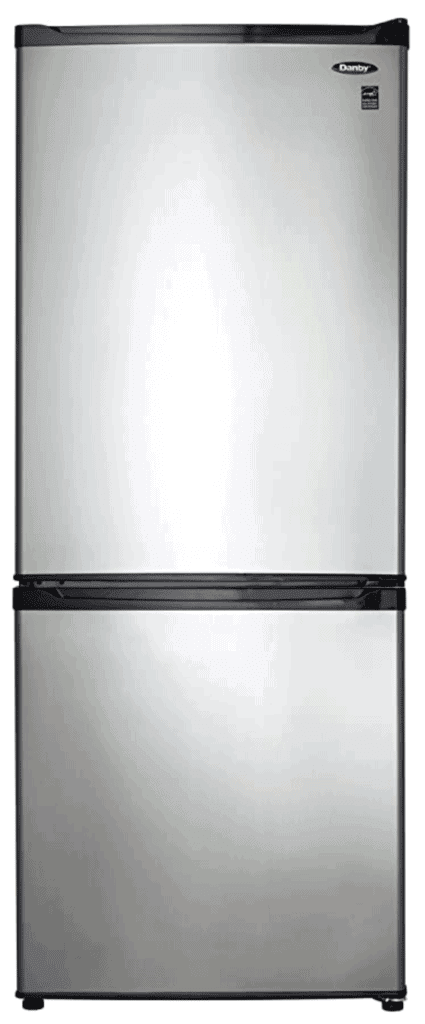 Top 5 Best Refrigerator Bottom Freezer for 2023
LG bottom freezer
GE Profile Series
Haier stainless steel
Whirlpool with ice maker
KitchenAid French-door Counter-depth
1. LG LRDCS2603S 25.50 cu. ft. Bottom Freezer Refrigerator
The LG LRDCS603S is the best bottom freezer refrigerator. This model maximizes refrigerator and freezer space without compromising other features you love. One of the most impressive features of the LG LRDCS603S bottom freezer refrigerator is its 8.3 cubic feet of frozen food storage.
So if you like prepping your meals for the week, this space enables you to keep your meat cuts, tubs of ice cream, and your favorite veggies fresher for longer.
Besides the ample freezer space, you get 17—2 cubic feet of refrigerator space for keeping all your family's favorite food on spill-proof shelves. The deli drawer, two large baskets, and a gallon container door storage will assist you in keeping your food items in a safe and organized manner.
This refrigerator boasts modern temperature control technology that keeps all your grocery store goods at an ideal temperature. It also has an automatic defroster which prevents frost build-up, while the easy-to-use electronic temperature controls allow the appliance to maintain an optimum environment for food storage.
Recommended reading: What Temperature Should A Refrigerator Be?
The refrigerator also has other modern features like LED lighting, easy-to-clean shelves, and an ice maker. It also has fingerprint-resistant stainless steel, which is easy to clean, and a contoured door and hidden hinges, all of which make the fridge functional and aesthetic.
Recommended reading: How to Clean a Refrigerator?
If the refrigerator experiences an issue, you don't need to spend a fortune on a maintenance specialist to diagnose the problem. The fridge has an innovative diagnostic feature that quickly troubleshoots the problem. The refrigerator is also energy-star certified. It will save you money on electricity utility.
Pros
Smudge-resistant stainless steel finish that is easy to clean
Multi-Air system that controls temperature and humidity within the unit to keep the food fresh for longer.
Air duct and door cooling features that keep the door content cold and fresh
A smart cooling system that automatically controls the temperature to keep food fresh
Energy-efficient LED lighting that provides bright light in the interior of the fridge
Energy-star certified
SmartDiagnosis features
Hidden hinges
A reversible door.
Plenty of freezer room
Cons
No ice and water dispenser
The exterior isn't fingerprint-resistant
Single Ice Maker Type
---
2. GE Profile PVD28BYNFS
GE Profile PVD28BYNFS is a 4-Door French Door Refrigerator with Door-in-Door with modern and smart features such as WiFi compatibility. This refrigerator measures 36.75 by 35.6 by 70 inches and offers you about 23 cubic feet of storage space, which is more storage space than you could get from a standard-sized refrigerator. The refrigerator fits about 15.7 cubic feet and 8.6 cubic feet of freezer storage space.
You also get extra fridge space from its middle flex drawer and indoor door space for keeping snacks and refreshments. The freezer has two levels made of plastic bins to help you organize your food better.
Recommended reading: How To Organize Refrigerator [In 11 Simple steps]
When getting a new refrigerator, it's always good to check whether the model is energy efficient. Being energy star certified, GE profile PVD28BYNFS helps you limit your carbon footprint and reduce electricity costs.
This bottom freezer refrigerator also has smart features such as a WiFi system that provides you with individualized temperature and humidity control for fresh and frozen foods. The LED lighting adequately illuminates the interior of the fridge, making it easy for you to see and reach out for food items that would be otherwise hard to find, especially at night.
It also has a water and ice dispenser on the left side and an indoor door on the right side. Another feature that makes this refrigerator worth its salt is the rotating bin that can hold several bottles of wine and 2-gallon sodas.
Pros
WiFi compatible
Energy Star-qualified
Flex drawer
Cons
It was a bit expensive
The door bins are not adjustable
---
3. Haier QNE27JYMFS 27 cu. ft. Bottom Freezer Refrigerator in Stainless Steel
No deals found. Come back later!
Many bottom freezer refrigerators do not have ice and water dispensers. So if you want to get a bottom freezer refrigerator that offers you the convenience of getting a cold glass of water without opening the fridge, the Haier QNE27JYMFS is the model to go for.
The freezer refrigerator's icemaker offers you the luxury of getting cubed ice for your glass of whiskey in addition to a chilled glass of water.
Perhaps one of the significant reasons you should consider getting this refrigerator beside the dispensers and the convenience of having food at eye level is that it is very spacious. This refrigerator measures 69.75 inches high and 33.37 inches deep. It offers you a generous storage capacity of about 27 cubic feet.
The fridge's interior is partitioned by five glass shelves that are not only spacious but also keep your foodstuffs fresh and organized for longer. The shelves are adjustable so that you can adjust the layout of the fridge according to your refrigeration needs. The refrigerator's blue-tinted bins further enhance the refrigerator's interior, especially when the LED lighting is on.
There are two downsides that you need to keep in mind before you get this model. Firstly, the freezer zone is not as spacious as the refrigerator portion. This means that you may not keep as many frozen foods as you would like.
Moreover, the fridge is more extensive than other refrigerators, so you need to measure your kitchen space and make sure that the refrigerator can fit. If your kitchen space is too small, you could consider expanding it through a few renovations, or you could choose a model that best fits your kitchen's real estate.
Pros
Plenty of refrigerator room
Factory-installed icemaker
Ice and water dispenser
Blue-tinted produce bins
Energy-star certified
Cons
It's too big for apartment kitchens
The freezer has limited spaces
---
4. Whirlpool WRB322DMBM 22.07 Cu. Ft. Bottom-Freezer Refrigerator with Ice Maker
If you are on a budget, then you might want to consider getting the Whirlpool WRB322DMBM. It has a streamlined design that looks great in all kitchens, even apartment kitchens for small families or living alone. It is an affordable, functional, and sleek alternative to the high-end models in the market.
Some of the most impressive features of this model include a fresh flow produce preserver store that absorbs gases from spoilt foods and keeps other foods fresh, spill-proof glass shelves that are easy to clean, a deli drawer that allows you to store plenty of meat and cheese safely, and LED lighting that enables you to see all the areas in your refrigerator.
This bottom freezer refrigerator has two humidity-controlled crispers that keep your vegetables and fruits under the desired temperature. The Accu-Chill temperature management system cools your food quickly by sensing and adjusting the refrigerator temperature to create an ideal environment. This feature is handy when you store hot food in the refrigerator or when the refrigerator door is left open for a long time.
The adaptive defrost monitors the temperature of the freezer automatically. It accounts for freezer usage and door openings and defrosts the freezer when necessary. What's more, this refrigerator is energy-star certified. It not only saves you the cost of running the appliance by reducing the electricity bill.
Recommended reading: 
> How To Defrost A Refrigerator? [6 Simple Tips]
Pros
FreshFlow technology stores fresh foods in the right environment.
Deli drawer for keeping meat and cheese
It is affordable
Sleek design and finish
Humidity-controlled crispers
Accu-Chill temperature management system
Simplify cleanup with spillproof glass shelves
Cons
It is pretty small for larger families.
---
5. KitchenAid KRFC300E French Door Counter-Depth Refrigerator
There are plenty of reasons why you need to consider the KitchenAid KRFC300E if you want a bottom freezer refrigerator with a counter depth. It is one of the best French door refrigerators, which comes in three designs white, black stainless steel, and stainless steel. It also has a produce preserver system that keeps fresh and frozen foods lasting longer.
Recommended reading: 
> How To Clean Stainless Steel Refrigerator (10 Actionable Tips)
This counter-depth refrigerator also has a removable metal wine rack and a deli drawer that helps you keep your food items organized. Its humidity-controlled crisper drawers have temperature controls. They keep the vegetables and fruits under optimum temperature to keep them fresh a little longer.
This French door refrigerator has no exterior water or ice dispenser. However, it has a small water dispenser in the interior of the refrigerator section and an automatic ice dispenser in the freezer. It also has adjustable glass shelves that are easy to clean.
Pros
Available in multiple finishes
It comes with a wine rack
Humidity-controlled crisper drawers
Has a produce preserver system
Cons
It is too small for large families.
---
Are bottom freezer fridges better?
Bottom-freezer fridges are the most common type of fridge. They're also very popular, thanks to their versatile storage and their ability to house larger items.
Top-freezer fridges are more common in Europe than in the US, but they're becoming more popular. They have some advantages over bottom-freezer models, including being easier to clean and having extra space that's great for storing tall bottles.
Top-freezer fridges have been popular in the US for decades, but bottom-freezer models have been steadily gaining ground. Bottom freezers are more efficient because they're easier to cool — they don't have as much space inside where heat can accumulate. They also open from the front instead of the top, which makes them easier to load and unload groceries.
3 reasons you might love a bottom-freezer refrigerator:
Large width
It's convenient
It's stylish
1. Large width
Bottom freezer fridges have full-width shelve storage that enables you to keep your fresh foods fresh all week long. If you like doing extensive grocery shopping and prepping meals for a whole week, you would love having the bottom freezer refrigerator. Its full-size baking sheets can also fit your gigantic turkey in the freezer during the Thanksgiving season.
Recommended reading: How Long Can A Thawed Turkey Stay In The Fridge?
How Long to Defrost Turkey?
2. It's convenient
Bottom freezer refrigerators have a suitable layout that allows you to keep regular foods at eye level, so you don't have to stoop low to get meat leftovers and fresh produce for making dinner. Putting food about to expire at the front and center of the fridge makes it easier to remember and avoid food wastage.
Some freezer fridges have additional shelves in the freezer zone. Most bottom freezer fridges have a freezer drawer which is not easy to keep organized. However, getting a model with an additional tray or shelf could help you keep things organized while you enjoy the extra storage space.
3. It's stylish
Bottom freezer fridges are stylish. They are a great alternative to expensive high-end models.
---
What are the disadvantages of a bottom freezer?
1. It is expensive
Although the price of bottom-freezer refrigerators varies from one brand to the other, they are generally more costly than side-by-side fridges or top-freezer refrigerators. So if you are on a budget, this refrigerator may not be ideal for you.
> Refrigerator brands to avoid [And 3 to consider]
> Which Refrigerator Brand is Most Reliable?
2. It uses more energy
Unlike other refrigerator models, the bottom freezer refrigerator uses more electricity than other models, such as the side-by-side refrigerator and the top freezer fridge. So if you are bent on getting the bottom freezer fridge, ensure you get an energy star certified model.
3. The freezer location is not convenient
Most people like the bottom freezer refrigerator because it has a suitable layout that keeps foodstuffs at eye level. However, since the freezer is at the bottom, it can also be quite uncomfortable if you open it as much as you do the fridge.
---
What is the life expectancy of a bottom freezer refrigerator?
The life expectancy of a bottom freezer refrigerator is about 12 years. The life of your refrigerator depends on how well you take care of it and how well you maintain it. If you maintain your refrigerator properly, it should last for many years.
The life expectancy of a refrigerator, as with any appliance, is determined by the quality of its construction and the materials used in its manufacture. If you have a high-quality refrigerator that was built using quality materials, then it will likely last longer than an inferior model made from cheaper materials.
Even if your refrigerator has a long life expectancy, there are some things that can cause it to fail prematurely. There are many different things that can go wrong with a refrigerator that may lead to premature failure:
Power surges and brownouts can damage electronic components such as circuit boards and relays inside your refrigerator's control panel;
Lack of maintenance can cause problems with the compressor or evaporator coils. Corrosion caused by leaking water lines or ice cubes clogging drain tubes can cause rusting inside the cabinet walls.
Recommended reading: How To Clean Refrigerator Coils? [8 Easy Steps]
How To Clean A Refrigerator? [12 Easy Steps]
How To Clean Stainless Steel Refrigerator [10 Methods]
---
What to look for in a bottom freezer refrigerator
Type
Bottom freezer refrigerators have different designs and depths. You need to consider the layout and design of your kitchen, budget, and family needs before committing yourself to buy a particular fridge model.
There are bottom-freezer refrigerators with two French doors, two doors, or four French doors. Bottom freezer refrigerators could also have two compartments, a fridge, and a freezer section, or multiple compartments.
There are also bottom freezers with standard or counter depths. Standard-depth refrigerator models are larger compared to counterdepth refrigerator models. Counter-depth bottom freezer refrigerators sit flush with the counters. They are pretty attractive, but they are costly too, and if you have a large family, they may not offer you adequate storage.
Capacity
The capacity of most bottom freezer refrigerators ranges from 11.9 cubic feet to 27 cubic feet. If you live alone or have a family with few members, a bottom freezer with a capacity of 22 cubic feet could adequately cater to your needs.
You also need to consider the breakdown of the storage between the freezer and the fridge. If you like cooking using fresh produce, you might be more interested in getting a refrigerator with more refrigerator space. But if you want to prep meals beforehand, a bottom freezer with ample space would be more appealing.
Ice and water dispenser
Although it's unnecessary to have a dispenser in a refrigerator, it is often a standard feature on the bottom freezer fridges, especially those with multiple doors or French door designs. However, it would be a deciding factor if you like having cool glasses of water or crushed cubed ice directly from a fridge.
Some bottom freezers dispense water and ice automatically through an auto-feeling technology that senses that a cup is filled accordingly. However, these models are more costly, so if you are tight on budget, the ice and water dispenser is a feature you could forego for a more functional and affordable model.
Factory-installed icemaker
If you work from home and are an avid water drinker, you might find a factory-installed icemaker a precious asset, especially when combined with an ice and water dispenser. If the ice maker is inbuilt, you do not need to buy a separate kit and DIY the ice maker.
Not only do you get a steady supply of refreshing glasses of water, but the cost of repairs from a faulty ice maker also decreases.
Recommended reading: 
> How Much Does A Refrigerator Cost? [Complete Guide]
Easy-open freezer handle
It would be best if you also got an easy-open freezer handle. Sometimes it is difficult to open the freezer option of a bottom freezer refrigerator. This challenge is often caused by the overlying weight of the refrigerator section and its content.
Ensure that the bottom freezer model you get has an easy-to-open freezer handle that allows you to lift the handle before sliding it open gently. This feature is essential for large families because they have more fresh and frozen food content.
Bottle and can storage
If you love having beverages or alcoholic drinks like beer, wine, soda, and a seltzer, having a refrigerator with a wine and beverage can holder would be a great plus for you.
A separate can and bottle storage prevents you from adjusting door bins to fit this oversized item. It will also enable you to chill the white and red wine separately.
Features
Modern refrigerators offer numerous features. But not all models have all the features that you would like. It would be best if you made compromises depending on your budget and your refrigeration needs. For example, although WiFi compatibility is a nice feature, it is more extraneous than necessary.
So it's always prudent to see what extra features are included and compare them with the budget at hand, deciding which feature is essential and which one is not.
---
Which type of refrigerator is best for you?
If you have not shopped for a new fridge in a long time, you might get confused about the best fridge to buy, primarily if used for an older model. Modern refrigerators have numerous exciting features that could leave you mixed about which one is the best.
Here are a few key things that could help you buy a fridge that you will use for the next decade or so without regrets.
Recommended reading: Refrigerator Buying Guide [8 simple steps]
Configuration
There are different refrigerators; side-by-side refrigerators, French door refrigerators, and top and bottom-freezer refrigerators. If you have a small kitchen space, you will find side-by-side refrigerators quite convenient because they require less space to swing open.
The top freezers are pretty affordable and more durable than the bottom freezers. They also require more minor repairs or replacements before their lifespan expires. However, just like the side-by-side refrigerators, they do not have a convenient layout.
This convenience is provided by the bottom freezers and French door refrigerators, which enable you to keep all regular food items at eye level. The downside of these types of fridges is that they are a bit more expensive than others.
Fridge Layout
If you have a small kitchen space, it is always prudent to take its measurement and get a refrigerator model that fits into the available space.
Although some fridge models have attractive features that you would not want to forego, buying a standard depth refrigerator could see you returning it as soon as you buy it because it is too big for your kitchen.
Perhaps you could consider buying a counter-depth refrigerator or have a built-in model because it sits flush with your kitchen counters and cabinets. Although counter depths are more expensive than other models, they give your contemporary kitchen a sleek and modern look that makes all costs worth it.
Finishes
Refrigerators have varied finishes ranging from white and black fridges to black and silver stainless steel refrigerators. If you want your kitchen to have a modern and sleek appearance, get smudge-free stainless refrigerators. However, a white and black fridge could also match well with your kitchen furniture.
Features
Consider the size of your family and its eating habits, and get a refrigerator that will adequately cater to their needs. If you have a small family or live alone, getting a French-door refrigerator would not only be expensive but also a bit wasteful.
Recommended reading: Refrigerator sizes
On the other hand, if you have a large family, a top freezer refrigerator would be too small to fit the needs of all family members.
If you love wine and don't have an under-counter refrigerator, you should get a refrigerator with adjustable shelves to create enough room for wine bottles. If you have small children who often snack, you should consider getting a fridge with indoor door features.
This feature will enable you to access food without opening the refrigerator door quickly.
Additionally, suppose you like shopping for many groceries. In that case, you should consider getting a fridge with humidity control features that automatically optimize the humidity in deli and meat drawers and vegetable and fruit crisper drawers.
---
What are the pros and cons of a bottom freezer refrigerator?
Top Freezers Refrigerators
Pros
They are energy-efficient and cheaper to run compared to bottom freezers
Are Affordable compared to other modern high-end fridges
Adequate refrigerator storage (that can meet the refrigeration needs of a small to medium family)
Has an easy-to-access freezer compartment
Suitable for small families and apartment houses
Cons
It has a smaller storage space that may not be enough for a large family.
No pull-out freezer drawer
It does not often suit a contemporary kitchen design.
It has no automatic water or ice dispenser.
Bottom Freezers Refrigerators
Pros
Greater freezer storage with additional drawers for better organization
Boasts modern features such as humidity-controlled crisper drawers, automatic defrost, door-in-door configurations, energy efficiency, WiFi connectivity, and compatibility.
Has wide shelves to increase and organize the class.
Food is accessible at eye or shoulder level.
Cons
More expensive than other types of refrigerators
Are not energy efficient
---
What are the top 5 must-have features for a new refrigerator?
Adjustable shelves to increase refrigerator storage
Energy star certification for lowering operation cost
Humidity-controlled drawers to keep the deli, vegetables, and fruits fresh
Adequate LED lights for illuminating the interior.
Lengthy warranty
---
Best bottom freezer refrigerator with water dispenser for 2023
Bestseller 1
-29%
Bestseller 2
---
Best bottom freezer refrigerator with ice maker for 2023
-29%
Bestseller 1
-31%
Bestseller 2
-21%
Bestseller 3
---
You may also ask
What is the difference between counter-depth and standard-depth?
Counter-depth refrigerators are more appealing than standard-depth refrigerators. Counter-depth fridges make the fridge look like part of the kitchen because they sit flash to kitchen countertops. However, they are much smaller in size and capacity than standard depth fridges.
How cold should my refrigerator be?
The door and lower section of the refrigerator are the warmest parts of the fridge. However, the temperature within a fridge could vary due to the temperature of the room it is seated, its closeness to a fire source such as an oven or a cooker, and the frequency of fridge usage.
The more a refrigerator is used, the warmer its temperature. Although refrigerators have cooling units, only a few sections, such as those behind the fridge, will have the optimum level of coldness. It is therefore essential to set the internal refrigerator temperature between 35-40 degrees Fahrenheit. However, if the fridge does not have automatic temperature controls, failure to constantly check the fridge temperature could cause food spoilage and reduce the unit's shelf life.
Can I purchase an extended warranty after I purchase my refrigerator?
Yes, you can. Doing this is highly recommended as purchasing an extended warranty prolongs your warranty for a few more years, thereby saving you the cost of running repairs or replacing the refrigerator altogether.
Does my refrigerator need annual maintenance?
Absolutely! You should check your refrigerator manual to get tips on how to maintain your refrigerator. Keeping your fridge every half a year or yearly could significantly increase its shelf life.
Do you only need an automatic to defrost if there is a freezer function?
If your refrigerator has a freezer function, then it is necessary to have an automatic defrost to eliminate the moisture build-up that forms frost, causes food spoilage, and reduces the fridge's efficiency.
---
Best Refrigerator Bottom Freezer Deals for November, 2023
-47%
Bestseller 1
FORNO 24" Inch W. Bottom Mount Freestanding Refrigerator and Freezer with 11.1 Cubic Ft. Total Capacity - Stainless Steel Refrigerator with Adjustable Glass Shelves and Digital LED Display, right side Door
𝐅𝐑𝐄𝐒𝐇 𝐅𝐎𝐎𝐃 𝐙𝐎𝐍𝐄: This refrigerator has ample space to store your fresh food with 2 adjustable glass shelves and a gallon bin. This counter-deep refrigerator has ample storage capacity, with 7.93cu. ft. of refrigerator volume and 3.18cu. ft. of freezer volume
𝐅𝐑𝐄𝐄𝐙𝐄𝐑 𝐙𝐎𝐍𝐄: The freezer compartment has extra large freezer drawers to store larger items and make the best use of freezer space. The No-Frost air-cooling system for the refrigerator and freezer compartments provides optimal temperature and humidity control to keep food fresher longer
𝐅𝐄𝐀𝐓𝐔𝐑𝐄𝐒: The electronic touch-control LED interface simplifies the setting and monitoring of all vital functions. Stainless steel doors have a special treatment that eliminates fingerprint smudges. LED lights provide clear illumination of the interior compartments
𝐒𝐀𝐁𝐁𝐀𝐓𝐇 𝐌𝐎𝐃𝐄: Interior lights are not affected by opening and closing the door. The refrigerator will be put in a timed defrost mode, and ice makers, ice dispensers, and control touch screens will be turned off
𝟐-𝐘𝐄𝐀𝐑 𝐖𝐀𝐑𝐑𝐀𝐍𝐓𝐘: We stand behind each appliance we design and manufacture. The 24-Inch bottom mount refrigerator and freezer by Forno offers an industry-leading 2-year factory parts and labor warranty
-8%
Bestseller 2
RCA RFR741-BLACK Apartment Size-Top Freezer-2 Door Fridge-Adjustable Thermostat Control-Black-7.5 Cubic Feet
RETRO DESIGN - Enhance the appearance of your decor with the RCA Refrigerator. It comes with a 21 x 21 x 55 inches and a 7.5 Cu. Ft. Its unique and sleek layout fits flawlessly in your apartment, kitchen or dormitory.Freezer Capacity:1 cubic_feet.Fresh Food Capacity: 6 cubic_feet.Door Hinges : Reversible.Door Hinges : Reversible
ADJUSTABLE TEMPERATURE - Our innovative refrigerator includes a thermostat control knob that may be adjusted to make your life easier. Keep the stored food and beverages at the chilled temperature of your liking.
REMOVABLE SHELVES - It comes with two removable glass shelves that make it easy to clean and make space for additional storage. A detachable slide-out glass shelf adds to the variety of ways you may organize your storage needs.
FREEZER COMPARTMENT - Our Refrigerator has two sections, a freezer up top, and a refrigerator on the bottom. The freezer section holds meals and other goods that need to be kept cooler and has a storage capacity of 3.43 cu ft.
REVERSIBLE DOOR - The reversible doors and leveling legs make life even easier. Using the reversible door, you may easily set the fridge's door to open to the left or right, depending on your preference and room layout.
Bestseller 4
Bestseller 5
Bestseller 6
Forte F12BFRES450RGN 24inch 450 Series Bottom Freezer Retro Refrigerator with 11.65 cu. ft. Capacity, Adjustable Glass Shelves, Crisper Drawer, LED Lighting, Egg Tray, Energy Star, in Green
450 Series 24 Inch Bottom Freezer Refrigerator by Forte comes with 11.65 cu. ft. Capacity and also features Adjustable Glass Shelves, Crisper Drawer, LED Lighting, Egg Tray and is Energy Star
450 Series 24 Inch Bottom Freezer Refrigerator by Forte comes with 11.65 cu. ft. Capacity and also features Adjustable Glass Shelves, Crisper Drawer, LED Lighting, Egg Tray and is Energy Star. Features: Capacity Net capacity 11.65 cu.ft. Refrigerator capacity 8.26 cu.ft. Freezer capacity 3.39 cu.ft Other Features Adjustable legs (2 at front) Metal handle Electronic Temperature control No-frost Defrost CFC free 3 Glass shelves LED Lighting Egg tray 3 Freezer drawers 42 dBA noise level
LED Lighting:LED lighting lasts longer than flourescent lighting it reducing energy consumption which generates minimal heat. All of this makes LED lighting great for the environment.
Adjustable Legs:Height adjustable legs help to fit your refrigerator into existing cutout
Open Door Alarm:Equipped with a door open alarm which chimes after the door is left ajar some time.
Bestseller 7
Bestseller 8
18.7 Cu. Ft. Bottom Mount Freezer Refrigerator
Electronic Control Quickly and easily adjust the temperature to your preferred setting
Reversible Door Swing The door hinges can be reversed for left or right swing giving you maximum placement flexibility.
LED Interior Lighting Brighter interior makes it easier to find what you're looking for.
Electronic Control
LED Interior Lighting
Bestseller 9
---
All other trademarks are property of their respective owners: Android, iOS, Samsung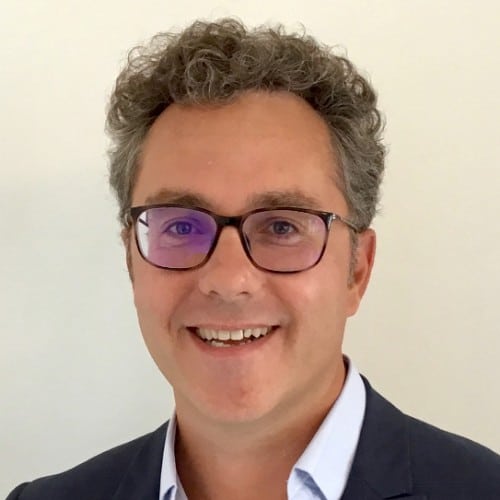 E Pery is the founder of refrigerator.deals and a webmaster. He runs his own websites and loves… refrigerators! Convinced that buying and maintaining a refrigerator is not easy, he decided to create refrigerator.deals, in order to help people make the right choices.
Refrigerator.deals is a participant in the Amazon Services LLC Associates Program, an affiliate advertising program designed to provide a means for sites to earn advertising fees by advertising and linking to Amazon.com. Last update on 2023-11-20 / Affiliate links / Images from Amazon Product Advertising API